Get your free recipe booklet: 
Chef Guido's "5 Min. Pasta!": your FREE Convivio Rome recipe booklet.
Your free 5-Minute pasta booklet contains recipes that I learnt from my grandmother as I grew up in Rome. They are delicious, easy and quick to prepare. I often use these same recipes at home when preparing my family meals while living in the beautiful countryside just north of Rome. 
Buon Appetito!
Chef Guido and the Convivio Rome team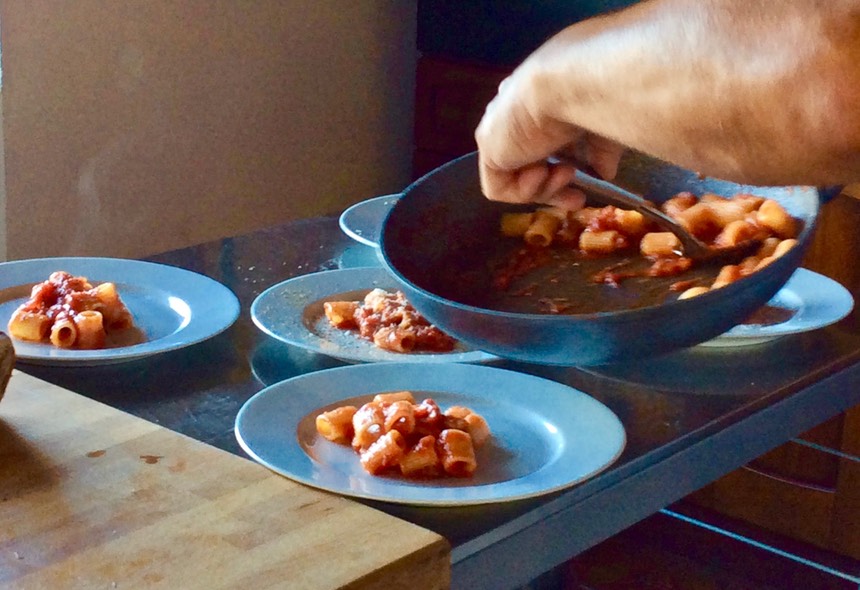 Enjoy making these simple classic Roman pasta dishes.
By signing up to receive your free 5-minute pasta booklet, you'll be added to our email list and will receive regular emails that include free seasonal recipes, culinary inspiration and advice and inform you of any offers on your Convivio Rome cooking holidays, cooking classes, olive tours and wine tours or other events. We take care of your data in accordance with our privacy policy and you are free to unsubscribe at any time.