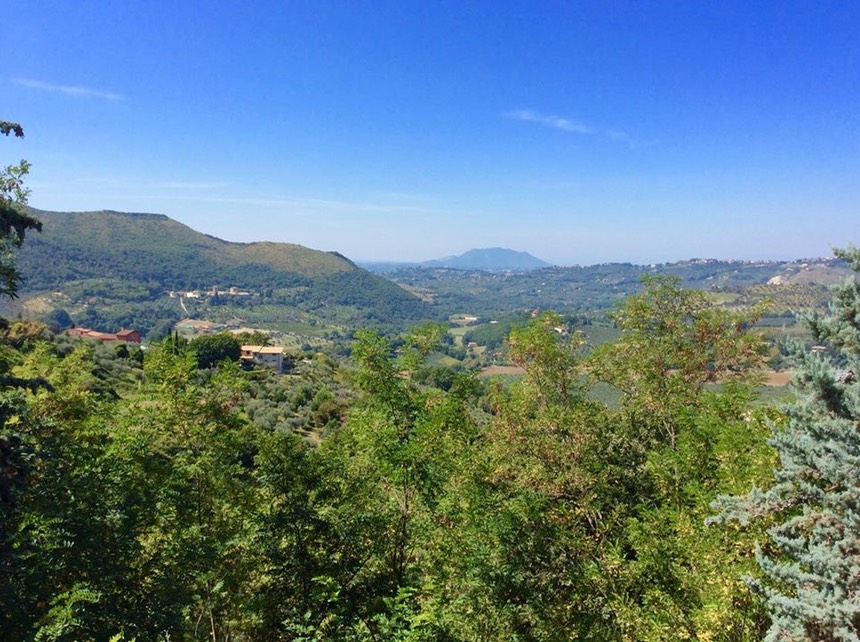 Rome cooking classes, Italian culinary vacations and olive tours.
Our Italian cooking holidays and Italian cooking classes near Rome have been designed to share our love for Italian cuisine, particularly Roman and Tuscan cuisine, in a relaxed and enjoyable environment. Set in Sabina, one of the most unspoilt areas of Italy, north of Rome and not far from Umbria and Tuscany, our cookery courses and cooking 
classes are easy to follow, creative and fun. During our cooking classes based in our family home near Rome, next to a medieval hilltop village, you can participate in the preparation of wonderfully authentic Italian food.
Tripadvisor Certificate of Excellence for 2015, 2016, 2017, 2018 and Tripadvisor Travelers' Choice Award 2020 - 2023 (top 10% of all world attractions).
Over the years, Tripadvisor awarded our Italian Cooking Holidays near Rome with awards to aknowledge our consistently high standard of quality and service to our international guests. 
It's more than just a cooking class or holiday.



We welcome you into our Italian family home for a truly authentic Italian experience! 
Immerse yourself in true Italian life, cooking authentic food, drinking excellent local wine, sipping the perfect morning cappuccino, living like the locals do in a picturesque medieval hilltop village.
Our  longer cookery courses in the heart of Italy also include afternoon excursions, a walk through an olive grove where you will learn more about the ancient art of making olive oil and a wine tasting evening. Regional wines and extra virgin olive oils will also be sampled during our Italian cooking classes and holidays. Your free time will give you a chance to sit at the cafe/bar and watch the locals, take a stroll, take photographs or just enjoy what the Sabina region, between Rome and Umbria, has to offer.
Great value cooking holidays and cooking classes, small groups.
Our relaxing cooking classes and cooking holidays are competitively priced and you know exactly how much you are going to spend. Convivio Rome Italian Cooking Holidays are an affordable and exciting way to experience the culture, food, wine and convivial company of authentic Italy. Our Italian cookery courses are for small groups to ensure each participant enjoys personalised attention and gets the most out of every cooking session and excursion. All our cooking classes are in English and held in the kitchen of our family home.
We had a wonderful cooking holiday and an unforgettable experience. We met new friends, truly special people, and reunited with two of our oldest friends. The hosts of Convivio Rome were and are exceptional. They are all "real people" who care about their guests. We all felt like Toffia  was our home. We did not want to leave, thanks to Sally and of course our maestro Guido.

Ciao, Linda & Edward P.               More Comments
Stunning Sabina, authentic Italy between Rome and Umbria.
Let us share with you the magic of Italy and the Sabina region. Our cookery courses are set in a medieval hilltop village surrounded by rolling hills, olive groves, vineyards and fruit orchards. The only traffic jams here are caused by shepherds herding their sheep back home. Toffia is only 30 miles (48 kms) north of Rome and 2 miles (3 kms) from Farfa Abbey, one of the most influential and powerful monasteries in European medieval history. Although Sabina was once part of Umbria and has a similar landscape, it has none of the commercialism that you'll find in other Italian regions.
The fruit and vegetables you buy in Sabina are truly bursting with flavour. They can be bought off a truck, straight from the farmers, are in all different shapes and sizes and only what's in season. These become the perfect ingredients for our Central Italian cooking courses. There are also plenty of opportunities to discover high quality Italian wines and great single-estate extra virgin olive oils.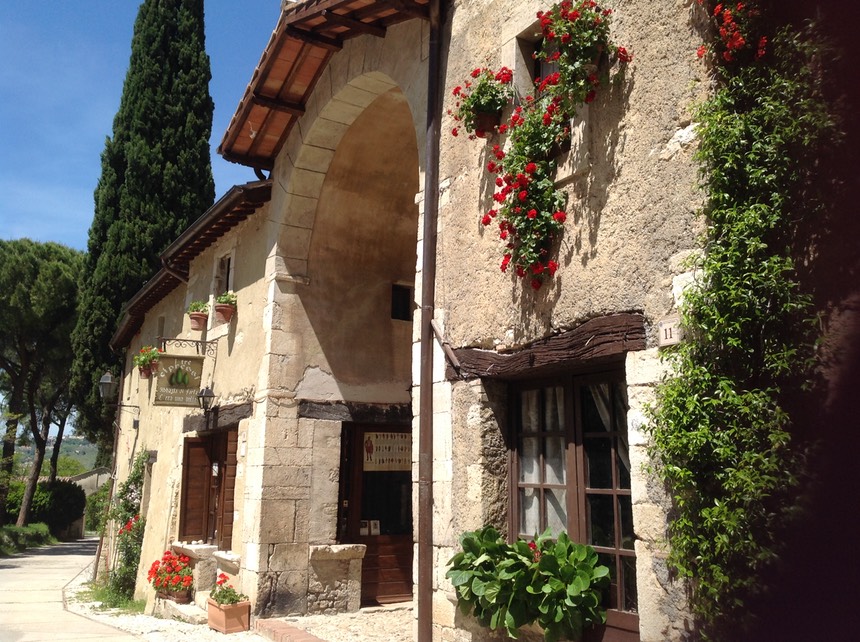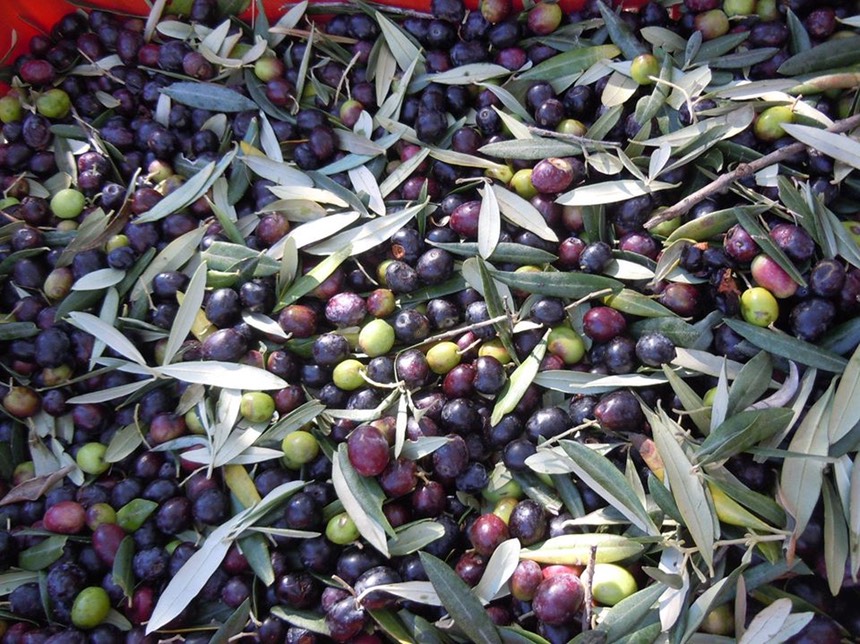 All our activities can be combined with accommodation at our B&B